Another must-see:   A couple of years ago it was rather unlikely to see the Doom-Metal-pioneers Pentagram live anywhere else than on their direct home-turf in Washington D.C., not even think about Europe. Everybody who has seen the brilliant documentary "Last Days Here" on Pentagram-singer and mastermind Bobby Liebling knows why. According to that it's actually a miracle the man is still alive.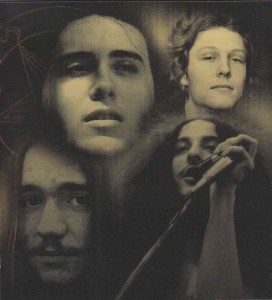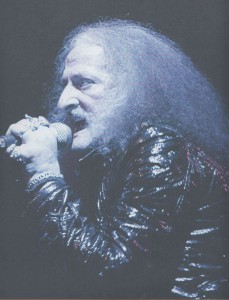 Instead of rising into the echelon of Hardrock besides Led Zeppelin, Deep Purple, Black Sabbath, Uriah Heep and Motorhead, which would have been easily justified based on the quality of their songs especially from the Seventies, Pentagram only became an insider-tip which they are more or less 'til today. For years all the hungry fan could get were a couple of cryptic singles and some dodgy demo-tapes. This only changed in recent years when the market was flooded with old and new Pentagram-releases so the rest of the Rock'n'Roll-world could listen what they missed all those years! And since Bobby regained control over his life at least part of the time since 2009 a few more people happened to see the legend live on stage even over here in Europe. Though the quality of these gigs depends a bit on the backing-band the master could gather around him for the particular tour, for those who haven't seen him yet it's absolutely mandatory to experience the Catweezle of Doom-Metal at least once in your life!! For a VIDEO click here:  Pentagram live in Cologne 2012
If only for the sake of Pentagram's brilliant songbook! BE FOREWARNED!!
The TOUR-DATES 2016:
Wed April 6       Lindau/D (Club Vaudeville)
Thur April 7       München/D (Backstage Halle)
Fri April 8           Wiesbaden/D (Kulturzentrum Schlachthof)
Sat April 9          Bomal/B (Durbuy Rock Festival)
Mon April 11     Wien/A (Arena Wien)
Tue April 12       Jena/D (F-Haus)
Wed April 13     Berlin/D (Lido)
Thur April 14     Hamburg/D (Klubsen)
Fri April 15         Tilburg/NL (Roadburn Festival)
Tue May 17       Seattle, WA/U.S.A. (Studio Seven)
Wed May 18     Portland, OR/U.S.A. (Dante's)
Thur May 19     Boise, ID/U.S.A. (Neurolux)
Fri May 20          Salt Lake City, UT/U.S.A. (The State Room)
Sat May 21        Denver, CO/U.S.A. (Marquis Theater)
Mon May 23     Meza, AZ/U.S.A. (Nile Theater)
Tue May 24        Los Angeles, CA/U.S.A. (Echoplex)
Wed May 25     San Diego, CA/U.S.A. (Brick By Brick)
Thur May 26     Santa Ana, CA/U.S.A. (Constellation Room)
Sat May 28         San Jose, CA/U.S.A. (The Ritz)
records and other stuff of PENTAGRAM you're gonna find here: Pentagram