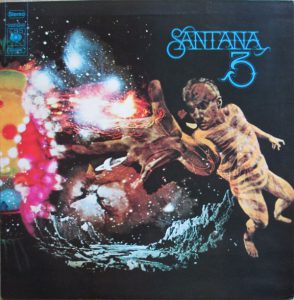 There's life in the old dog yet: Before I review Santana's latest album "IV" I have to admit that to me "Santana III" is still one of the 10 best albums of all times. It sounds as fresh today as it did 45 years ago in 1971 and "Toussaint L'Overture" is still one of those guitar-hymns par excellence! So when the new album by the old master is simply called "IV" it's a promise and a burden at the same time. Although I was very suspicious given the sensed 50 albums of lukewarm Salsa-sauce offered by Carlos Santana after "Caravanserai" I have to confess that the old Devadip succeeded with a real stroke of genius without plunging in the lowlands of Latin-Pop like on his "Supernatural"-comeback-album 17 years ago.
But this is rather a merit of his comrades than of the eponym of the band. 'Cause on "IV" you can hear for the first time since 1973 the core of Santana that played on their groundbreaking first four albums. The project was actually the idea of Neal Schon, the former guitar-child-wonder who already played the metallic counterpart to Carlos' sparkling runs on "III" and "Caravanserai". When Santana went on the Guru-trip with "Welcome" his former band nearly completely started Journey who's first 2 albums sound more like Santana than the master himself at that time.
Now keyboarder Greg Rolie, guitar-player Neal Schon, drummer Michael Shrieve and percussionist Mike Carabello are back and along with currant Santana-members Karl Perazzo (percussion) and Benny Rietveld (ex-Miles Davis on bass) they ignite so much fire under the old man's ass that he outgrew himself. Instead of a weak superstar-production with every musician playing his part in a different studio elsewhere in this world you could rather hear that the whole party had a great deal of fun playing together again after all those years.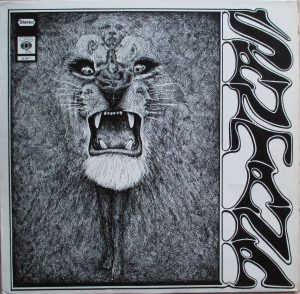 Of course you cannot expect any epoch-making innovations from such well-established musicians but for the first time since the above mentioned classics they came up with a Santana– album worth several consecutive spins. Of course "IV" has all ingredients you can expect from a regular Santana-album. The opener "Yambu" already reminds of "Jingo" off their debut. "Shake It" like "Batuka" ("III") emphazises besides the trademark-guitars mainly the perfect interplay of drummer Michael Shrieve with the percussion-players Mike Carabello and Karl Perazza as well as Greg Rolie's keyboards. You're gonna hear at once that this is none of the usual Latino-Pop-albums served by Santana for years. Greg Rolie's voice has matured perfectly and he sounds much more down to earth and bluesier than ever. "Anywhere You Want To Go" should appeal to all "Oye Como Va"-Fans and the long Instrumental "Fillmore East" closes the first side in best "Caravanserai"-vein.
For the first 2 tracks on side 2 singer Ronald Isley is actually the icing on the cake who distinguishes those tracks with his soulful voice. Apart from that both tracks remind me of "Se A Cabo", No One To Depend On" or "Jingo" again. "Suenos" and "You And I" are something for the "Samba Pa Ti"- or "Song For Europe"-faction while "Caminando" is a combination of classical Santana and "Roadhouse Blues" by The Doors. "Blues Magic" reverts back to the origins of the Santana Blues Band. "Echizo" is a new attempt on "Toussaint L'Overture" but failed unfortunately 'cause it sounds too clean despite great guitars. Finally "Forgiveness" finishes the album with the most psychedelic track. For an EPK on the making of this album click here: EPK Santana IV
Of course, this is nothing but a four-side long nostalgia-trip but how long have we been waiting for that??!! Sure, it doesn't boil as much as it did on "Santana III" or their debut but hey, all musicians are 45 years older and seasoned. Especially the master himself obviously favours harmony and sonority rather than playing the howling and crying guitar of the old days. The times when his solos sounded like an ice-skate strumming across the fretboard are obviously over. But Neal Schon didn't forget: his guitar still sings, cries and etches like at peak times. You could literally hear the fun he had with this project as had the other guys. Hopefully this translates to the live-shows this line-up's gonna play this summer: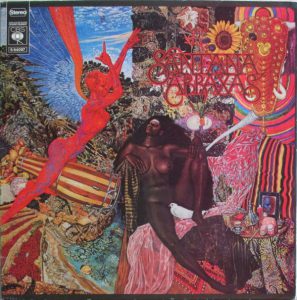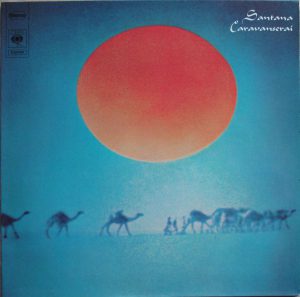 Sun July 3 London(UK (Eventim Apollo)
Tue July 5 Paris/F (Accor Hotels Arena)
Fri July 8 Slupsk/PO (Dolina Charlotty Resort)
Sat July 9 Potsdam/D (City Festival)
Sun July 10 Weert/NL (Bospop Festival)
Tue July 12 Wien/A (Stadthalle)
Wed July 13 Udine/I (Parco Della Lesa)
Thu July 14 Montreux/CH (Jazz Festival)
Sat July 16 Stuttgart/D (Stuttgart Festival – sold out!!)
Sun July 17 St.Julien En Genevois/F (Guitare en Scene Festival)
Tue July 19 Roma/I (Cavea, Auditorium Parco della Musica)
Wed July 20 Cattolica/I (Arena della Regina)
Thu July 21 Milano/I (Assago Summer Arena)
Sat July 23 Cap Roig/E (Cap Roig Festival)
Sun July 24 Marbella/E (Starlite Marbella)
Tue July 26 Porto/POR (Pavilhao Multiusos de Gondomar)
Wed July 27 Lissabon/POR (MEO Arena)
"Santana IV" is more than a recommendation rightfully carrying its name and the brilliant cover and is definitely the best Santana-album since their glory days!! And those of you who haven't heard "Santana III" (and their other 3 early albums) in a while, grab it off your rack and discover it anew respectively buy it now! This album simply belongs in ANY decent record-collection!!!
For "IV" and more music by SANTANA please click here: Santana