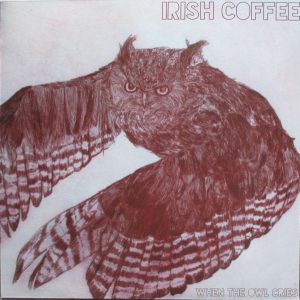 It took me a while to get some copies of the latest Irish Coffee album "When the Owl Cries" since the record has no regular distribution, but now it's available. After some more line-up-changes the band is a quartet now and only singer & guitar-player William Souffreau is left from the original line-up. But even though he just turned 70 he's still at good voice so you could recognize his trademark-vocals immediately. 'Cause he's also playing all guitar-parts the band sounds more bluesy and earthy than on previous albums (though the 10" "Revisited" from 2013 already points to that direction!).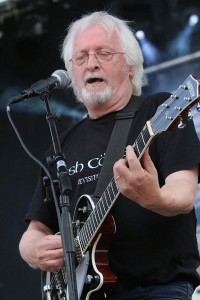 The opener "Rock On" as well as "Gotta Keep On Running", "Here We Come" or "No Time For Dying" are all ballsy (Hard)Rock-tracks showing Souffreau's voice to good advantage. They're also kind of defiant commitment of a sadly still unknown band that definitely deserved more. The progressive "Decent Life" could be on their debut or the 2nd album while "Gotta Move" has Irish Coffee with the unusual sound of a Garage-band. The title-track "When The Owl Cries" is a slow Blues-creeper (for a live-version recorded in Gent/B 2015 click here:  When The Owl Cries ) and "Guitars And Beer" would be the radio-hit if a band like Irish Coffee ever had the chance to be heard on the radio. "I Hate War" picks up the issue of their best ever track "A Day Like Today" and "I'm Alive" is a re-recording of the B-side of their 3rd single "Down, Down, Down".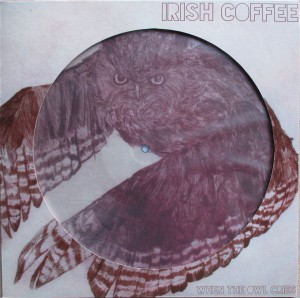 Of course I miss the genius lead-guitar of a Jean van der Schueren or Luc De Clus but "When The Owl Cries" still became a solid Rock album but is ultra-limited unfortunately: there's 207 copies on black vinyl, 93 on brown vinyl and 238 Picture-Discs which I regard a bit disproportionate considering the small run of total copies.
You'd find "When the Owl Cries" and other stuff by IRISH COFFEE here:  Irish Coffee