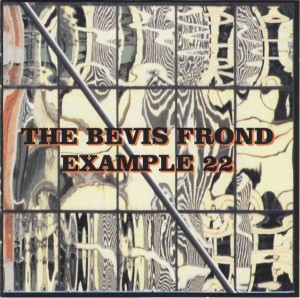 A new record by my old mate Nick Saloman is always worth a few extra-lines on this site. Example 22 by The Bevis Frond is exactly what the title says: the 22nd album in 30 years band-history by one of the most extraordinary Psychedelic groups of recent times. It all started when the City Of London had to pay Nick some compensation-money because he ended up with his moped in an unlighted trench of theirs. He invested the money in a porta-studio and started recording himself in his bedroom with Multitrack-recording. On the first albums by the Bevis Frond project everything from the drums, keyboards, bass, vocals to the most twisted Psychedelic-guitar since Jimi Hendrix was Nick himself. That wasn't just cost-efficient but also had the benefit that no one could tell him what to do.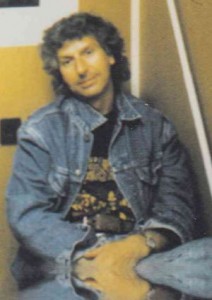 Over the next couple of years the bedroom-project finally became a real band since there wasn't just increasing demand for live-gigs after the success of the early albums but also Nick required a better sound-quality for his albums. Since that time the former Hawkwind/Magic Muscle-bassist Adrian Shaw became a friend and permanent member of Bevis Frond. Also the drums were played now by a regular drummer. The band dedicated Example 22 to the former drummer Martin Crowley who died in 2014 from blood poisoning aged only 49 years.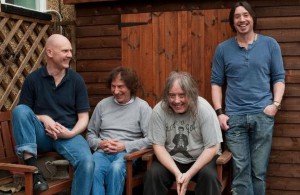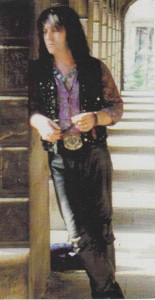 The other band-members are Dave Pearce (ex-Hawklords/Psycho Mums) on drums and Paul Simmons on 2nd guitar from the Alchemysts who played live with the band for many years now. Even Nick's old mate Bari Watts (Outskirts Of Infinity) returned after a long time for two songs which are some of the best of the whole album (I Blame The Rain and Second Son). Of course Nick is indulging in his passion for Byrds-like-Folkrock on a couple of tracks again but most of the songs are the typical Heavy-Psychedelic with howling guitars we always loved the Frond for. The 9-minute-track Pale Blue Blood comes pretty close to Neil Young though it still distinctive Bevis Frond. Besides that there's a nice ballad/hommage to the Austrian painter Egon Schiele. The best track of the album the guys held for the tail-end: the 7-minute Well? is exactly what we bought earlier Frond-albums for: an elegiac Psych-track like Into The Cryptic Mist, the opening-track from Tryptich, with one guitar-layer over another.
That said the 4th album since the resurrection of the Bevis Frond in 2011 doesn't really sound new but the guys still play on a constantly high level. So there's absolutely no reason to complain for any buyer/listener. There's enough gettin' worse every day! So good to hear that you still can rely one some bands!
You're gonna find EXAMPLE 22 and other BEVIS FROND music here:  Bevis Frond